---
Bill Conway has not been straight with the public. He's the son of a billionaire: William Conway Jr., net worth $3.5 billion, co-founder of the Carlyle Group, a $222 billion investment firm. However, throughout his campaign, Conway has gone to great lengths to publicly distance himself from that enormous wealth—even while privately reaping its benefits.
In a radio interview, Conway painted a rustic portrait of his childhood upbringing, insinuating that he grew up in a struggling, one-parent household:
I love my dad. He taught me how to throw a baseball. He took me to my first baseball game. He's been a great father. Although, that said, I was essentially raised by my single mom on the North Side, and certainly love my mom as well. But I will say, I don't work for my dad's company.

Bill Conway, WLS 890 AM
Conway's campaign material has also invoked this "single mom" narrative. His first campaign ad, released as soon as he announced his candidacy on August 8, 2019, features a photo of Conway and his mother—without his father—at one of his graduations.
It's all a clear distortion of the privileged life Conway has led.
The public record shows that Conway's parents have shared in the elder William Conway's wealth like any other billionaire couple. Washington, DC, property records list William and Joanne Conway as married in 1988, when Bill was 10 years old. And news reports, like a June 2019 press release from Catholic University announcing the couple's $20 million donation to create the Conway School of Nursing, describe them as husband and wife.
For other charitable giving, for more than 20 years, Joanne Conway, with her husband, has had the Bedford Falls Foundation. The foundation shares an address with the Washington, D.C., headquarters of the Carlyle Group, and holds more than $25 million, according to its 2017 tax filings—the most recent available. Joanne Conway made all of the contributions to the foundation that year.
And even absent her husband's billions, Joanne Conway's family seems to have means of its own. Some of her relatives are wealthy investors, including two who brought her son into one of their ventures, Boos Brothers Investments.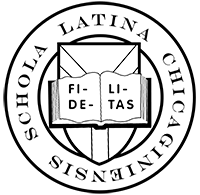 Bill Conway's charmed upbringing involved attendance at one of the most prestigious private schools in the state, the Latin School of Chicago, where the middle- and high-school tuition is currently more than $36,000 a year. Latin has bred much of Chicago's business and political elite, including Lisa Madigan, Illinois Attorney General and daughter of Illinois House Speaker Mike Madigan; Chicago Cubs owner William A. Wrigley III; and deceased Chicago Blackhawks owner William Wirtz. Conway served on the Latin School's board of trustees from at least 2013 to 2016.
The Conway family's numerous properties further reflect their wealth. In 1995, when Bill Conway was still in high school, his parents purchased a lot at 70 Mile Stretch Road in Biddeford, Maine, upon which they built a beach house. The oceanfront home assesses for nearly $1.7 million, and is currently on the market for $2.5 million. A few years later, they bought an adjacent property, upon which they built what is presumably a large guesthouse. And in 2000, they purchased a 6,700-square-foot mansion overlooking the ocean in Palm Beach, Florida, for $3.8 million. The house, owned through a limited-liability company of which both of Conway's parents are managers, is currently appraised at over $8.6 million.
But the Conways likely most expensive real-estate acquisition came in 2014, when the elder William gifted Joanne the exclusive $25 million Golden Door Spa in Escondido, California. In 2018, the $10,000-a-week spa went to war to stop plans to build a 2,135-home community nearby. The feud between the developers and the spa hit fever pitch: "Are we willing to allow the Washington, DC, billionaires who own Golden Door to stop desperately needed housing for San Diego's working families simply to preserve the serenity of a spa for the super wealthy?" asked a vice president of the development company. "Will we let these billionaires use their gang of high-paid lawyers to mislead voters and pretend that their selfish petition is anything other than a multimillion-dollar effort to manipulate our voters in order to protect their own serenity?" The spa ended up forcing a referendum on local officials' decision to greenlight the development, which will take place in March.
Conway's parents have also owned several homes in the Washington, DC, area, near the DC headquarters of the Carlyle Group—including Merrywood, the childhood home of Jackie Kennedy, which they purchased in 1999 for around $15 million and sold for $24.5 million in 2005.
Beyond his parents' many homes and his expensive education, Bill Conway has benefited greatly from his father's fortune in adulthood.
In 2009, Conway's father issued him a $300,000 private loan, which he used to pay off the mortgage on a two-bedroom Chicago condo he purchased. The condo, located at 200 W. Grand Avenue, recently sold for $436,000.
And Conway's father has nearly completely funded Conway's campaign for state's attorney. As of this publishing, he has donated $4.85 million to his son's candidacy. Another $195,000 has come from Carlyle Group higher-ups. Indeed, 86 percent of Conway's campaign cash from contributions over $1,000 has come from Carlyle Group executives or employees.